As parents we know that it doesn't matter how GREAT a product is, if our kids don't love it, it will be an ongoing battle to get them to use it.
Such is the case when we had a selection of products arrive from Zapped Outfitters.
Zapped gear is specialty active wear made by Canadian Fashion Designer Scarlett Kux-Kardos, a mom of an 11 year old boy who is also the founder of sk2design.com . A performance sportswear design studio that has created collections for leading sports apparel companies as Under Armour, Marmot, Outdoor Research, and Columbia.  Zapped is her chance to dabble into her own line, and what a line of products it is.
With a waterproof trench for kids, high tops and slip ons, a very hard wearing backpack and even a snap back hat, Scarlet doesn't just know what is cool for kids, she knows what parents want too.
Each item of Zapped clothing is embedded with tiny glass beads, it a fun and noticeable design.  The items are a deep grey/black, with bright yellow accents.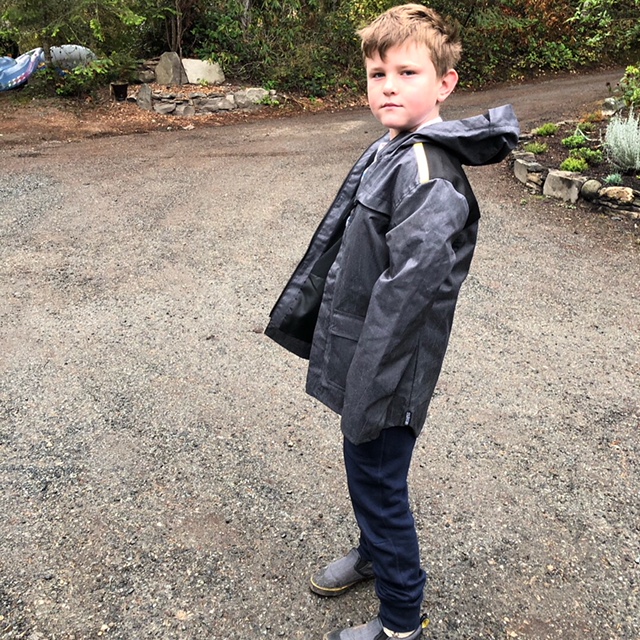 Until a bright light hits it… (the flash of a camera, even in daylight, brings out the reflective properties)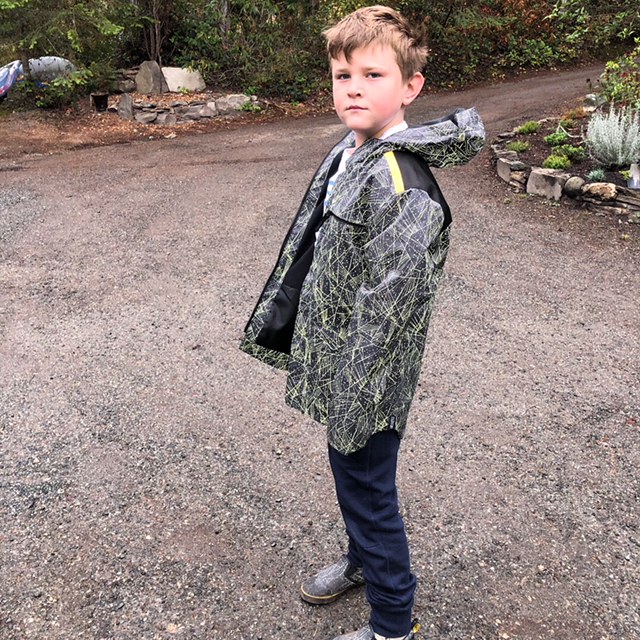 Still totally cool, but now safer for when my growing dude is outside at dusk.
And something my kids ALSO thinks is cool. Which, is half the battle these days.
Once my son REALIZED what the clothing does, it was non stop pics so he could see the "magic" in action.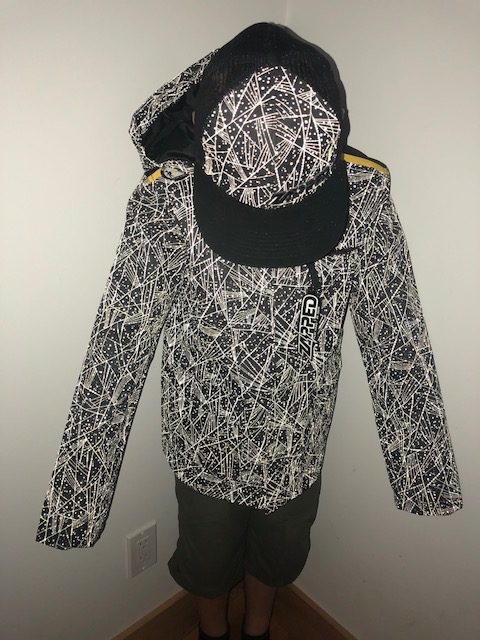 Right now you can grab ZAPPED OUTFITTERS items at 20% off at their online store. Use the code CHICKENLOVE20 for your discount here! 
Their items fit true to size, and are comfortable enough for even the pickiest kids, with soft fabrics, and lots of movement and flexibility in the clothing.
So, if you have a cool kid, that you want the world to see (especially drivers on a dark night), check out Zapped online and gear them up with this high quality gear.