We have four more weeks of school until the kids are off for the Christmas break.  Which means I have just less than 4 weeks to shop, clean and prep for a whirlwind of parties, get togethers, pageants and shows.  Living on our little island, fancy dress is interpreted slightly differently than on the mainland.  For kids especially, rubber boots go as well with jeans as they do a taffeta party dress. Practical is the name of the game here, mud being the theme for our winter wonderland. So when it comes time to dust off those party dresses, dig out the Christmas linens and make up beds for overnight guests I arm myself wisely with an array of products I know are up to the task.
First up are the dresses and party clothes which haven't seen the light of day since Christmas last year.  They need refreshing, and often some stain removing so I reach for a quality laundry detergent such as OxiClean™ HD Liquid Laundry Detergent to remove any dried-on stains  and keep clothes looking vivid and bright. Once I have those sorted I can focus my attention on the countless other things on my to do list.
I haul out boxes of decorations and make piles of "clean and ready to put up", and "need a touch up". For decorations that look a bit worse for wear I pull out the  OxiClean™ Versatile Stain Remover Powder. It's the perfect solution to remove dirt, dust and grime from decorations that were sitting in storage or outside all year long. Just mix some of the powder with water for a powerful cleaning solution that will leave your tired decorations looking new again.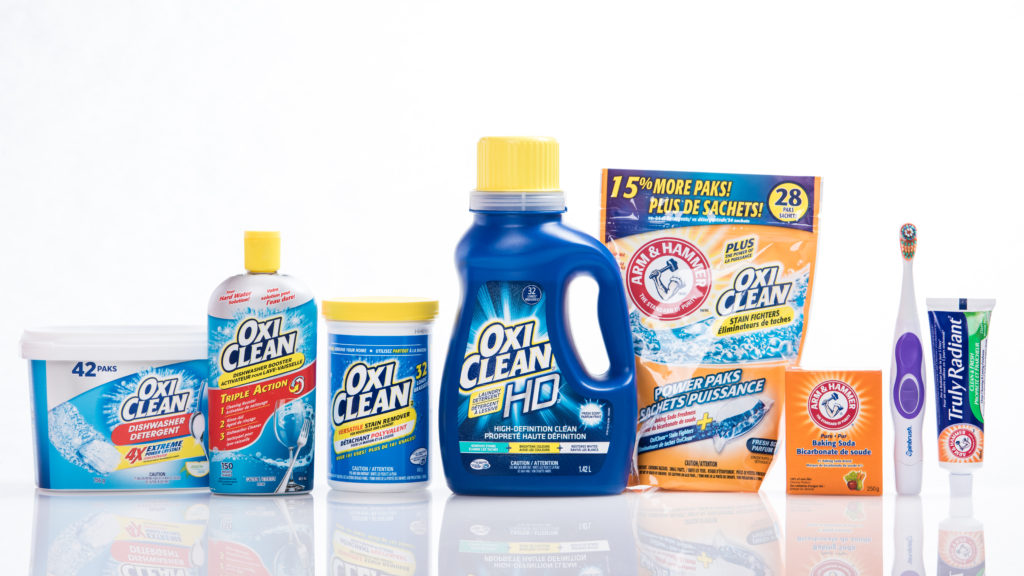 This year my parents will be with us for Christmas eve and Christmas Day, so prepping a room for them requires a bit of forethought. Making sure they will be comfortable and warm is a priority, since they do so much to help us throughout the year. Even though I'm not one for fancy throw pillows, I like to make their room special, and "theirs" while they are with us. I can't go all out and buy new sheets and duvets, but I CAN launder linens that have been in the closet for a while to freshen them up.  My trusted brand is Arm & Hammer™ Plus OxiClean™ Unit Dose Power Paks in Fresh Scent.  I love the smell and the ease of tossing in a pak with no messing pouring or spilling. My sheets and linens come out fresh and feeling new.  Whenever they come one of them always forgets to bring something, more often than not it's a tooothbrush and or toothpaste. This year I've got that covered with a little basket I filled with the new  Arm & Hammer™  Truly Radiant Clean & Fresh Toothpaste and Spinbrush™.  They are the perfect combination for that refreshing and clean mint flavour that provides long lasting freshness that I know my parents will love.
This year I will be ready for whatever comes our way, and really I can't wait for the busy! The hectic, chaotic frenzy is all part of the fun, and if you know you're prepared it doesn't have to be stressful at all.  So pull on your rubber boots and party dress and join the fun.