I love to bake, especially at the holidays.  I hand roll my own truffles and even go as far as making filled chocolates to lay out on little plates at Christmas.
I have lists of cookies I love to make, from simple to complex. I am the dessert queen. The cookie master.
But, each year when the holidays come around I greet people in the baking aisle at the grocery store, lost and confused about which vanilla to buy, complaining that they were roped into a cookie exchange.
In all my years (40 of them) I have yet to be part of a holiday cookie exchange, and each year I wait with eagerness to be invited to participate.
I remember my mom coming home with plates of interesting cookies, all different shapes and sizes. I remember how the boring ones were always left to last  and anything covered in chocolate was devoured as it passed through the door.
I also recall that this is where my dislike of rum balls came from (not so heavy on the rum ladies!)
So, since another holiday season has gone by and I am again left in my cookie despair, I will provide a little virtual one for you to share.
A few bloggers from across the country have shared their cookie recipes below!  So, whether you are looking to do "cookie exchange for one" or searching for the perfect item to bring to your exchange, check out our list of favourites.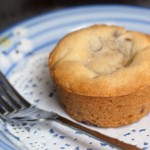 Chocolate Chip Lava Cookie – Pure cookie indulgence. Simple, but effective. And the cute little mini cookies are a GREAT idea to include in your exchange!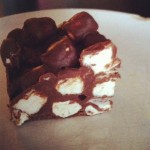 These I know you know.  Remember those chocolate, peanut buttery marshmallow bars?  They are SO easy to make, and I have the kids begging me again and again to make them a tray.  They will bring back fond memories when you bring them to your cookie exchange.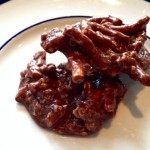 If the oven scares you off, try these no bake Nutella, Pretzel and cranberry bites. Easy to make, and since they are chocolate they will be a HIT at the exchange!  And, consider the cranberries healthy!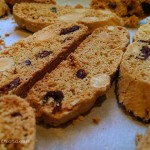 If you are feeling the need to REALLY impress, consider making these Biscotti from Food retro. And just imagine them tied up in a nice little bundle, or slipped inside a mug, begging for hot coffee for dipping.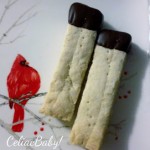 And for our gluten free friends, a beautiful gluten free shortbread (so you don't feel left out) I mean, EVERYONE needs a little shortbread at the holidays, right!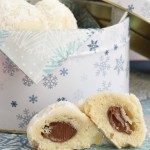 These  next ones I don't even really want to share with you.  There are a million things going for these Chocolate Snowballs, but most important is that they freeze well, so you can make them in advance of your cookie exchange AND they have chocolate IN them!  (which means you can sneak them in the house and the kids will just think they are plain, old cookies! MWhahhaha)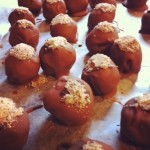 I don't have a lot of amazing skills, but in the kitchen I can kind of rock it!  Each year I make these handmade truffles, changing up the varieties to keep it interesting.  In the end, we usually have about 10 dozen (that is before my husband "tastes them") They are really easy, and amazingly delicious without the heaviness you would expect from home made truffles.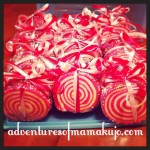 Nothing more festive than these holiday peppermint pinwheel cookies!  Love the dusting of candies on the outsides as well!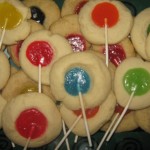 And sometimes you just want to make a cookie the kids will love (ahem, with no rum!)  These holiday sucker cookies will do the trick nicely and have the kids focussing their attention away from the chocolate truffles while you fill your handbag!
And if you have been madly baking complex cookies, these chocolate mint crinkle cookies will include something easy for the kids to do!  Otherwise you can beat out your frustration by breaking up the peppermint candy yourself?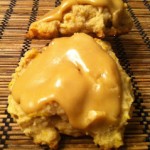 and for those of you looking to step AWAY from the chocolate and balance the health, these pumpkin cookies should do the trick!  Nicely iced they could actually be considered a meal at this time of year!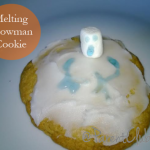 and lastly, these melting snowman cookies will have your guest laughing. The kids will love helping out to make these and they are a great cookie to send to school to be devoured as well.
Choose your favourite, and if you ever need an extra in your cookie exchange, think of me!  This is one goal I need to achieve in the coming years!