One of the more special moments of the holidays is taking out all the handed down recipes and creating the family dishes.
With having lost both Grandmothers this year, this holiday is even more emotional. For me it is about creating new traditions and being sure to maintain the old ones.
I have spent the day baking, and prepping and getting ready for our family feast (for 5) tomorrow, including special parts of our German Christmas Eve handed down from my Grannie, and from the other side of the family, Grandma's Christmas pudding and our infamous broccoli casserole that sits perfectly alongside our Turkey.
And these. My Grandma's totally delicious Butter Tart Squares.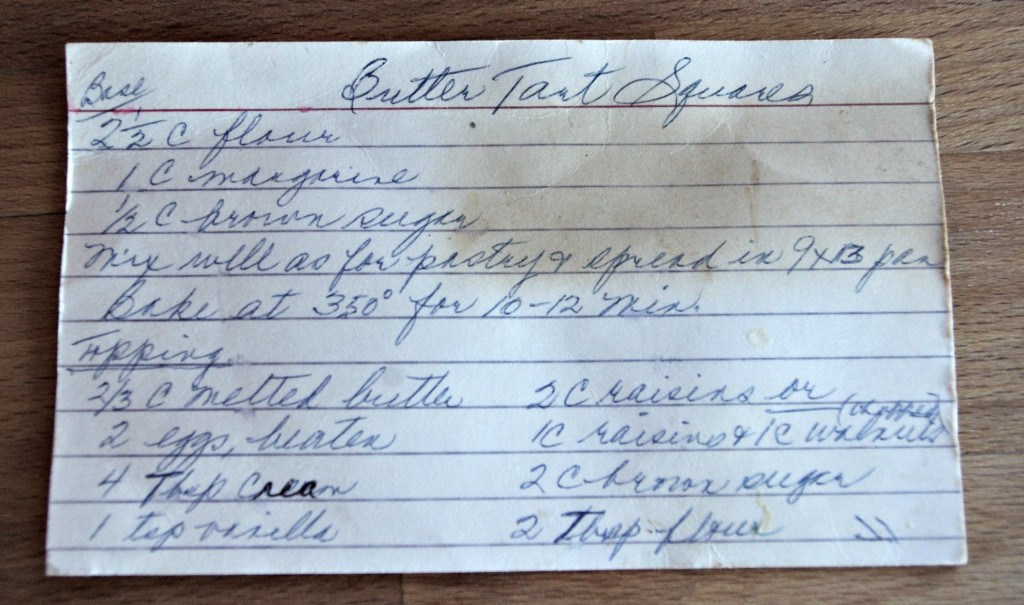 With a pastry style bottom and a gooey (but surprisingly stable) centre, these are a family tradition.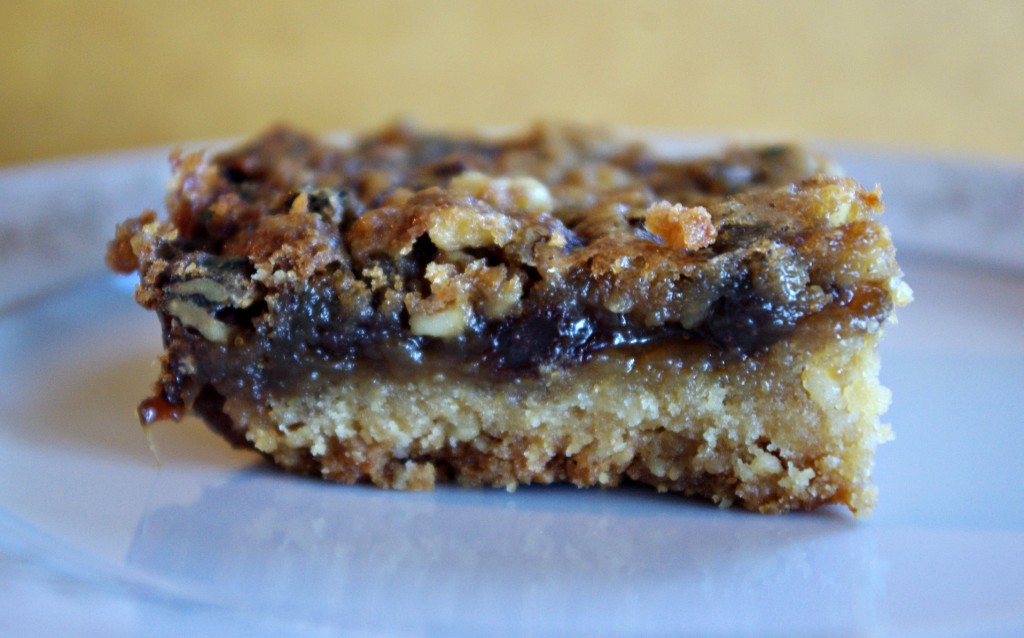 Add them to your holiday list for fabulous treats!  And, remember that the habits of today become traditions of tomorrow, so write down what you do, and make sure it is amazing when you do it.
Grandma's Buttertart Squares
Recipe Type
:
dessert, squares
Author:
Prep time:
Cook time:
Total time:
Delicious and moist. Everything amazing about butter tarts, but in an easy to make square!
Ingredients
base
2.5c flour
1c margarine
1/2 c brown sugar
————
topping
2/3c melted butter
2 eggs, beaten
2TBS cream
1tsp vanilla
2C raisins OR 1.c raisins and 1 c chopped walnuts
2C brown sugar
2TBS flour
Instructions
Mix base ingredients together as for pastry. Line the bottom of a 9x13inch pan and press in. Bake at 350′ for 10-12 min
Mix topping ingredients together and spread on base. Bake at 350′ for 20-30min. Do NOT over bake as the edges will get too dry.