It's no lie that I love Ryobi tools, both for construction and the outdoors.  I was thrilled to join Ryobi down in South Carolina for an influencer event, and they have always been a company I have loved to support!
And now, you can have fun with them too.  Ryobi and Home Depot are hosting a variety of workshops for women at various shops across Canada!
The events are running throughout July and August, finessing on the West Coast in Saanich, BC on September 1st.  Attend, build and enjoy!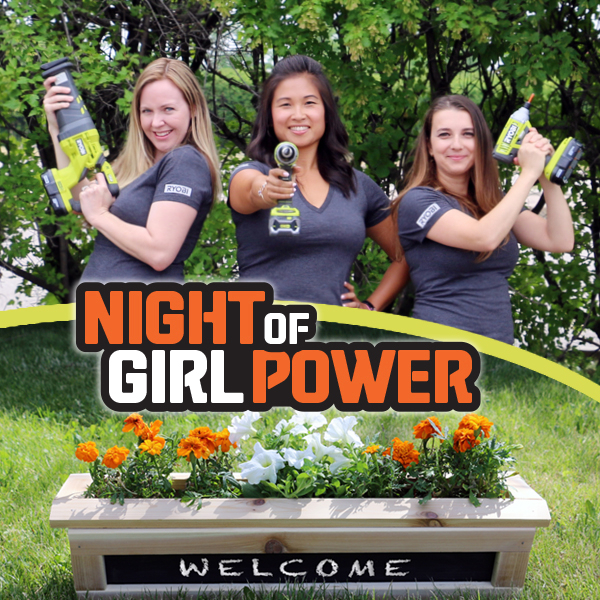 You must register to attend, and I have heard that each event will have a few give-aways, and will have refreshments available!
For me, it is isn't just about learning the secrets to the construction of the project, but better understanding the tricks to using the tools on the Ryobi shelf.  Understanding the safety of the equipment, suggestions for making their use easier and more comfortable, and learning the "finishing touches" that always seem to allude me.
And while I may not always be the one LEADING the projects at home, working alongside my husband and having the skills to do that is an enjoyable (and empowering) thing.  To know where my skills lie (sanding, cutting gyprock, and finishing) makes our joint projects balanced, ensuring we are both contributing to building our dream life.
So, think of how adding some simple construction skills to your repertoire may help you and register to attend this FREE RYOBI workshop!