The options for giving are seemingly endless these days, with so many companies offering similar products how do you decide which one? This year, I have decided to narrow those dizzying choices by endeavoring to favour Canadian products and Canadian companies. You'd be surprised how many amazing gifts are Canadian, and often are marketed directly TO Canadians!  So if you're trying to "keep things close to home" this year, or have a person on your list who would appreciate the "Canadian-ness" of a gift, here is a list of my faves to get you started.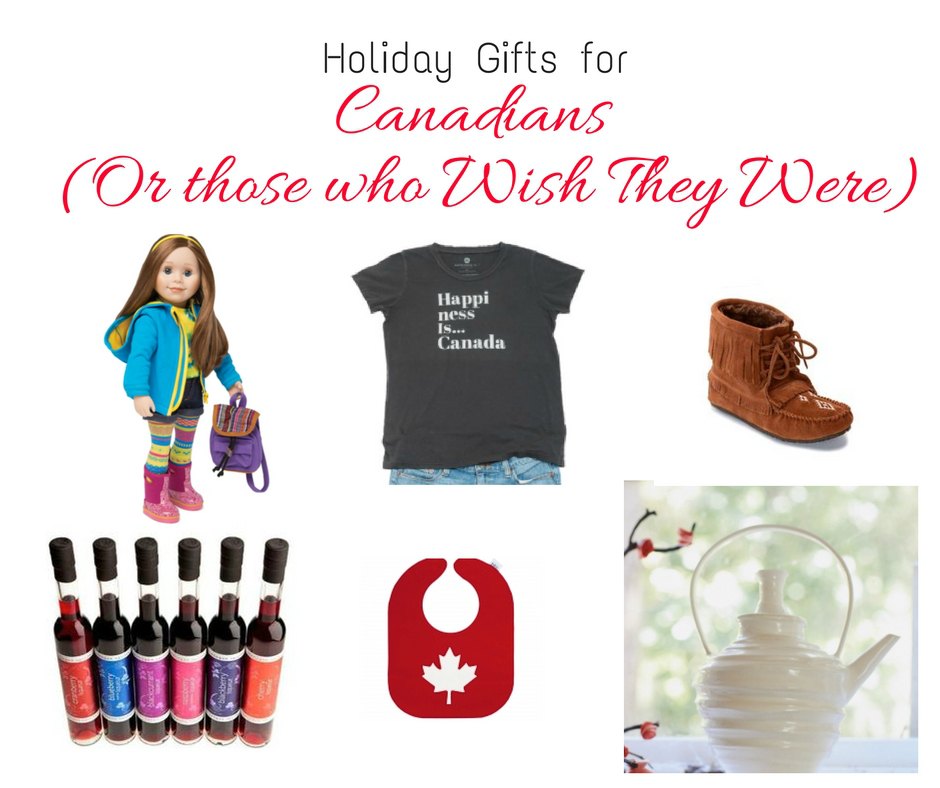 The Maplelea Girl is similar to the iconic American Girl, but very clearly Canadian.  Any little girl on your list would be thrilled to receive her very own Maplelea Girl, with her own story and Canadian background.
Whether you already know Happiness is being Canadian, or you just want a taste of Canadian happiness, these shirts are the thing! Not only is it a Canadian company, with a Canadian made product, but their story is pretty extraordinary as well! An appreciated item for Canadians (or those who want to be one) around the globe!
And for a fun special for YOU, Use the code JULIE15 for 15% off a Happiness Is Shirt until Dec 31st!!
Truly Canadian, unique and handmade, these boots are amazing, and the company, being Indigenous owned, is helping make an impact on Indigenous communities with each sale. Talk about a feel good purchase.
Pretty much ANYTHing from OK spirits is a good choice, and with FREE SHIPPING get your order in quick for the Holidays!
Handmade Julie Mackinnon Ceramics
This pottery is so whimsical and beautiful, and made on BC's west coast!
Amazing crafted Leather bibs and baby items, Mally Designs is a Canadian owned and run business!  Perfect "canadiana" designs from our standard maple leaf, to a happy moose, and TONNES of other options!
Check out our other Holiday 2016 Gift Guides here:
Holiday Gifts for Really Smart Kids
Gifts For Canadians (or those who really want to feel Canadian)  (*With Special Discount code offer)
Holiday Gifts You Will Want To Steal from Your Kids  (WITH GIVEAWAY)
Holiday Gifts that will keep little boys busy for HOURS! (With GIVEAWAY)
Holiday Gifts that will Make your teen HUG you!