Surviving the holidays can be a challenge for some… but what if we could help you THRIVE over the holidays?
We believe that with a few small changes you can Elevate The Season to a whole new, and amazing, level of awesome.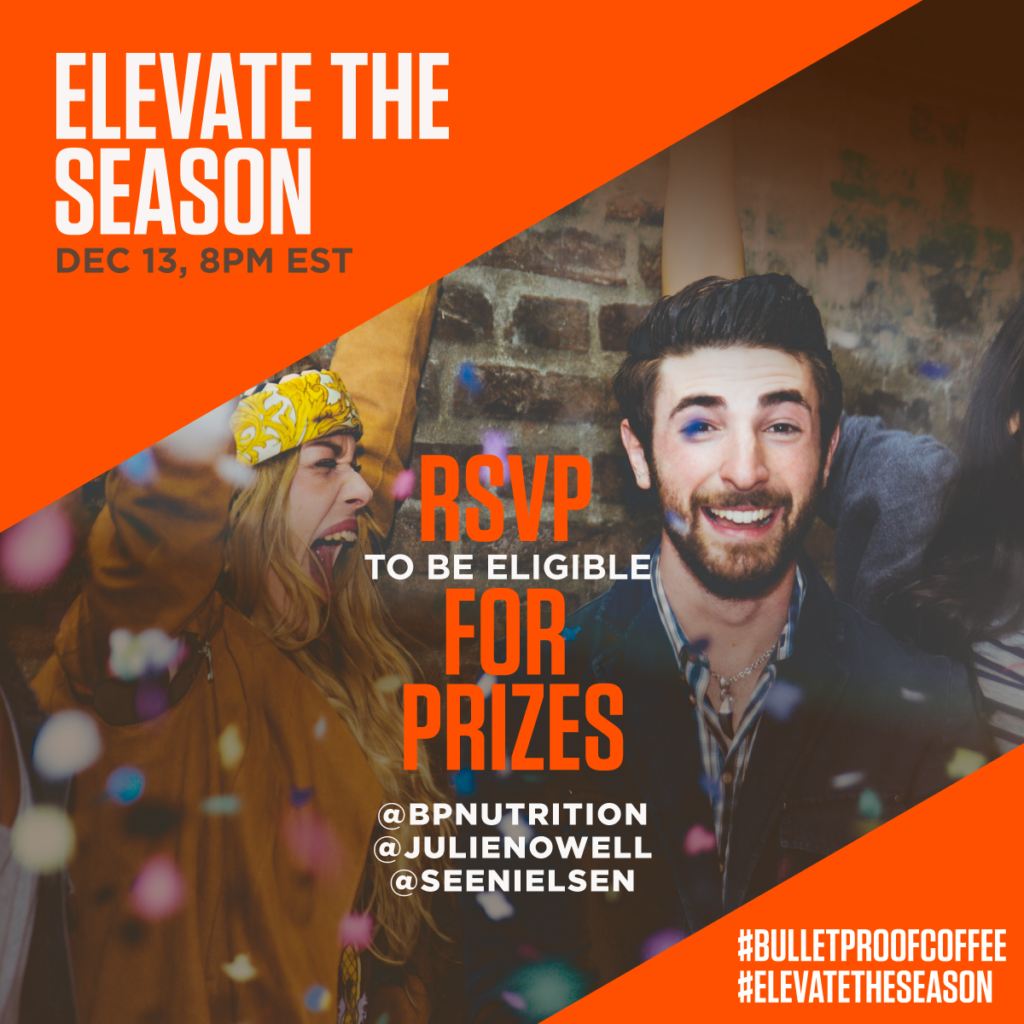 Join us on December 13th, at 8pm EST for an EPIC twitter party with Bulletproof Coffee!  RSVP to be eligible to WIN one of our (AMAZING) prizes to help make your holiday the best it can be!
We are talking about healthy living, community spirit, and all round happy holiday feelings, and sharing more about how Bulletproof360 can help you excel at life.