it is only early November, but I have to admit I already went out looking for Advent Calendars for the kids for December.  I had to, trust me!  Last year they were sold out (on island) before I had a chance to grab any and we were scrambling last minute to find them.
And why is it such a big deal?
First of all, I grew up with Advent Calendars.  They helped build the excitement for the holidays and probably are the reason why up to December 24th I am ALL THE THINGS CHRISTMAS, and as of noon December 25th I am kind of over it all.
Second: CHOCOLATE for BREAKFAST. Come one, no better way to start your day in december than with a tiny shot of chocolate!
And lastly, I love watching to see which kid can last.  It is a simple form of torture and teaches patience better than anything else we parents could do.  Here is a box full of 24 chocolates, BUT you can only open ONE A DAY! (insert evil laugh)  It has taken my kids some intense training, and once or twice I have noticed them "jump ahead" but they are learning how to pace themselves, and that is the biggest gift of all!
And why does all this matter?  I mean, November right?
I have a special treat for one of YOU!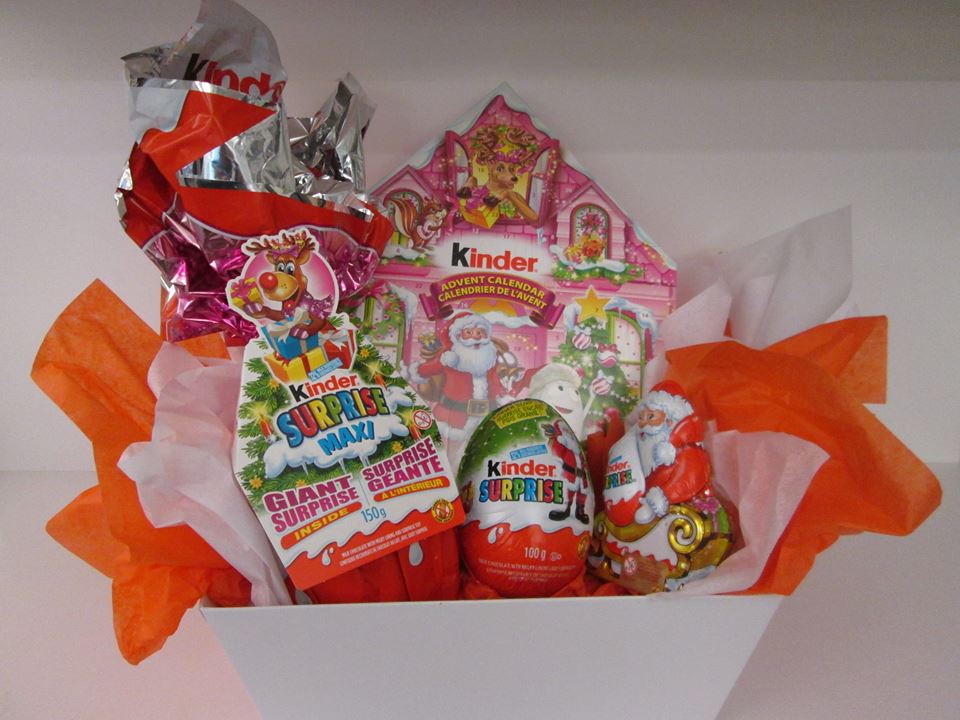 KINDER® Canada is a huge part of our holiday traditions, and if we purchase a "pre-laoded" advent calendar or stock up a homemade one, it is sure to be filled with KINDER® treats.  Right now, if you are a Canadian and over 18yrs of age, and DON'T live in Quebec (sorry guys) you can enter to Win a KINDER® prize pack for yourself!
The prize pack includes:
One KINDER® Advent Calendar
One KINDER® Hollow Santa with SURPRISE®
One KINDER® SURPRISE® 100g Christmas egg
One KINDER® SURPRISE® MAXI 150g egg
So, enter below and start YOUR countdown to the holidays (or eat all the chocolate before the kids get home from school, your choice)
And be sure to check out what is happening on the KINDER® Facebook page! There is always fun and frivolity over there!
I'm a #KinderMom who is part of the KINDER® Canada influencer team; as part of my affiliation with KINDER® Canada, I am provided with special perks and products. All thoughts and opinions are my own.